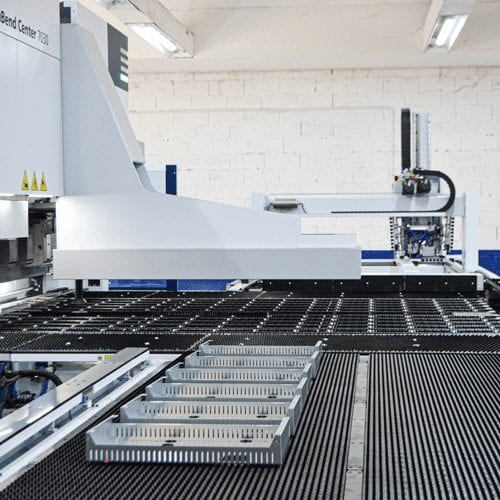 Large-format metal bending on a new automatic bending center
Article posted on 15/10/2020, in "Innovations & know-how"
New bending machines were installed in our production sites during the summer. They are now ready to produce your metal parts.
Groupe TMA continues to invest in the automation of its production
A new automatic bending center is now fully operational. This equipment is particularly suitable for the bending of your large metal parts in large runs. The automation of the bending of large metal parts has several advantages:
– Our employees are protected from heavy and repetitive loads during the bending operation.
– The bending center avoids turning over the metal parts by bending up and down.
– A very high level of quality is ensured: An automatic angle measuring system allows the control of your parts in real time.
– Your parts are manufactured continuously: we optimize the production of your parts and increase productivity.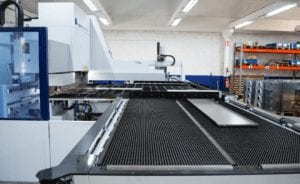 Technical specifications of the new bending center :
– Bending of parts up to 3000 x 1500 mm
– Max. thicknesses: steel bending up to 3 mm, stainless steel bending up to 2 mm, aluminium bending up to 3 mm
– Angle sensor for high precision
– Automatic tool changes
– Productivity gains
Watch our video about the bending of metal parts on this new automated center:
Coming soon: the presentation of a new robotic bending cell on our blog! In the meantime, discover all our know-how in industrial bending.
---